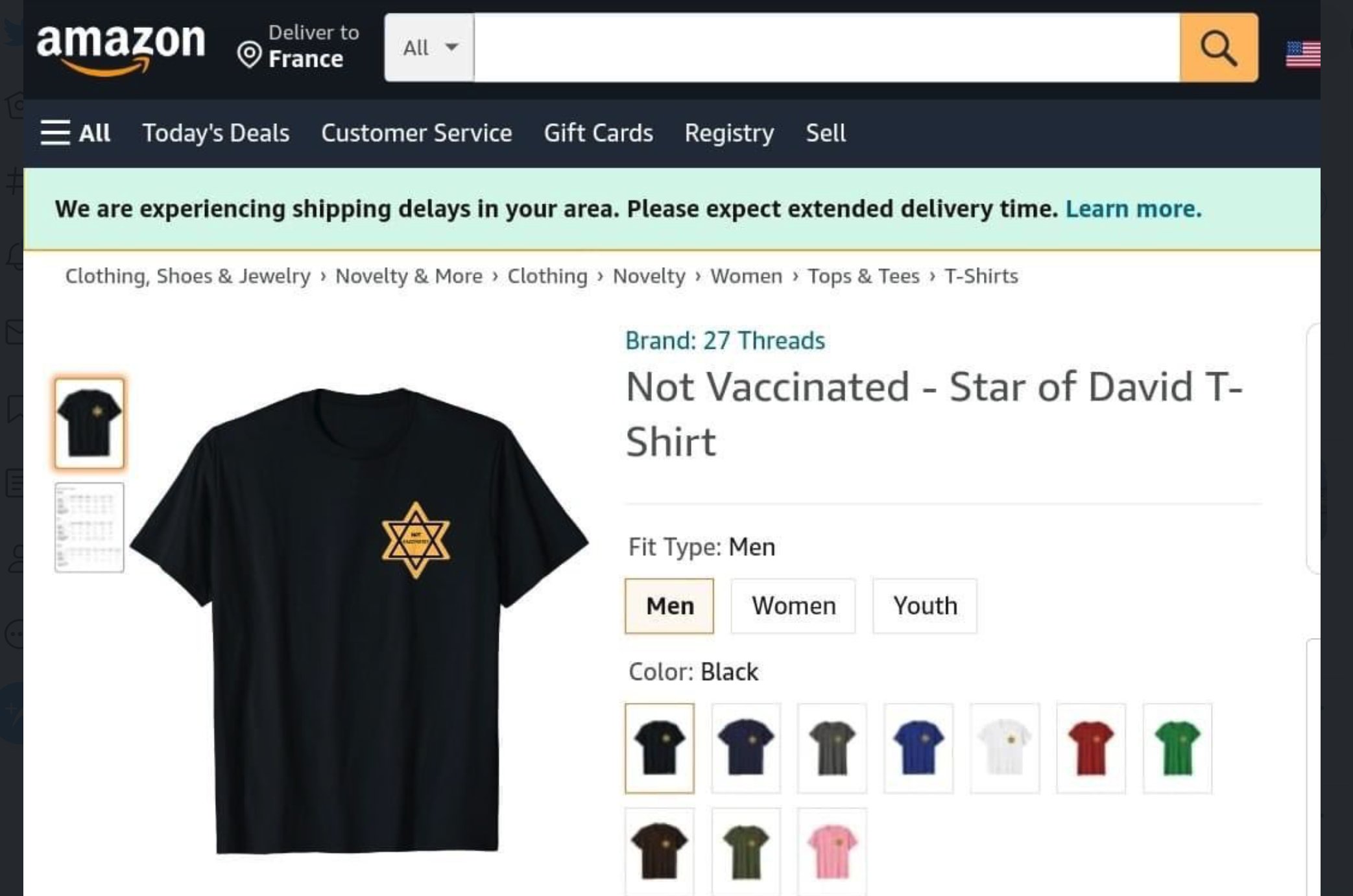 What sort of brainwashed arsehole so loses their moral centre that they think that restrictions during a pandemic which has killed nearly 130k people and left tens of thousands more suffering from the effects of Long Covid (which we have no idea will ever clear up) is the same as Jews being systematically slaughtered by the Nazis? What sort of utter cunt sits there going 'hmmm, I need to wear a mask in a shop so that must be the same as being shot in the back of the head or turned into ashes in an industrial death camp?".
Fuck Amazon for selling this, and fuck the anti-vaxxers who have helped prolong this lockdown with their demonstrations, and what sort of idiot protests in London when most things in London are actually opened up now as restrictions are easing there? Ripping off masks of people working in shops as well? I mean, this is scum level antics and looking at the sort of tin-hatted loonies involved it shouldn't be a shock that a movement where David Icke and Piers Corbyn are two self-appointed leading voices are attracting these sort of people.
So fuck them, and fuck Amazon.